General Paper Tuition Singapore | Best General Paper Tutor | Reliable JC General Paper Tuition | General Paper Tuition | General Paper Tuition In Singapore
General Paper Tuition - Specialized Tutors
Tuition Singapore is Singapore's most successful tuition agency. 
We have Singapore's largest team of MOE teachers, PhD/Master's/Post-Doctoral tutors, competent undergraduates and graduated tutors, and university professors.
Every week, we refresh our database and retain only home tutors whose profiles that we are comfortable to show to our clients.
Currently, we have over 32,000 of Singapore's best private tutors – this is Singapore's biggest database of active and experienced home tutors. 
Choose from over 2,900 professional General Paper tuition teachers. They have the relevant tutoring experience and track record that you want in a tutor.
Each tuition teacher has between 2 to 35 years of tutoring achievements.
Since 2004, we have helped parents and students find qualified tutors who have proven track records of enhancing their students' grades. 
From weak Fail to consistent B's. From B's to strong A's.
Typically, our students achieve grade improvements of between 5 to over 40 marks after tuition starts with our qualified, responsible and committed home tutors.
At least 75% of our students obtained improvements of 1 to 2 grades. About 10% secured more than 3 grade jumps.
We work with high-achieving students, students who are falling behind, and students who need to do well in their PSLE, GCE O Levels or GCE A Levels.
Because our accomplished tutors scored A's in General Paper in their own exams, they can give you correct and crucial tips so that you can give the answers that your picky exam marker is seeking, in the data-response/application questions, and for the higher-order questions.
Our tuition coordinators are former MOE teachers. Some of us had won teaching awards from the MOE because we had helped many of our own students' grades improve.
We therefore know what to look for when we search for General Paper tuition teachers to help you succeed. And we know which of our General Paper home tuition teachers to contact, once you tell us your grade objectives and learning needs.
You Have No Time To Waste On General Paper Tutors Who Cannot Quickly Deliver An Improvement In Your Grades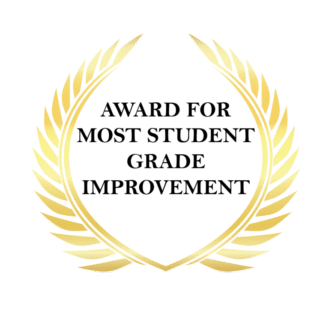 It takes just 2 minutes to list your requirements of your
Ideal Tutor.
We rigorously  shortlist qualified and suitable tutors, and show you between 4 to 10 profiles.
Start your first lesson as early as tomorrow!
General Paper Tuition Singapore | Best General Paper Tutor | Reliable JC General Paper Tuition | General Paper Tuition | General Paper Tuition In Singapore
How To Hire An Exceptional General Paper Tutor
Hiring the most experienced and qualified General Paper tuition teachers in Singapore is very easy. Just let us know your expectations of your tutor. 
Within 24 hours, we will show you between 4 to 10 suitable General Paper tutor profiles, whether you are seeking an MOE teacher/Head of Department, experienced university undergraduate with high GPA's/academic awards, graduated General Paper tutor with 10 years' track record of helping their students score better grades, or an accomplished tuition teacher with PhD/post-PhD credentials, or university professors.
We provide experienced home tutors for:
Primary 1 Tuition 
Primary 2 Tuition
Primary 3 Tuition
Primary 4 Tuition 
Primary 5 Tuition
Primary 6 Tuition
PSLE Tuition
Secondary 1 Tuition
Secondary 2 Tuition
Secondary 3 Tuition
Secondary 4 Tuition 
GCE O Level Tuition
Junior College JC1 Tuition
Junior College JC2 Tuition
GCE A Level Tuition
Improve Your Grades. Start Tuition With A Dependable General Paper Tuition Teacher Now!
General Paper Tuition Singapore | Best General Paper Tutor | Reliable JC General Paper Tuition | General Paper Tuition | General Paper Tuition In Singapore
We Are Not Able To Accept Any Tutor Registrations Through This Hire Tutors Form. Thank You
Dependable General Paper Tutor Singapore
No Contracts. Friendly & Professional Service.
Contact us today and get a free consultation with our experienced coordinators.
We are former MOE teachers, and are familiar with the latest exam requirements as well as the type of tutor who can help your grades improve quickly.
Find your ideal tutor today!
Singapore's Largest Team of Dependable General Paper Tutors
General Paper Tuition Singapore | Best General Paper Tutor | Reliable JC General Paper Tuition | General Paper Tuition | General Paper Tuition In Singapore
32,000+
Experienced Tutors
Easily find a Tutor that fits your strict criteria.
Within 24 Hours
Fast, Accurate Matching 
Choose the perfect Tutor within 24 Hours.
$0 
Agency Fee
Pay only for lessons conducted.
10+
Full-time Tuition Coordinators
(former MOE teachers)
Get the quality service you deserve.
Affordable
Tuition Rates
We guarantee the best Tutors for the price.
100%
Successful Match
Hire Tutors with proven track records.
TUTORS: Register as a General Paper tuition teacher, and choose the best tutoring jobs
Over 95% of our General Paper tutors continue past their 3rd lesson. This clearly demonstrates the effectiveness of our tutor-matching, as well as the trust that our clients place in our professionalism when we show them tutor profiles.

One simple step to register as a General Paper tuition teacher: just click the Apply As A Tutor button below.

Tuition Singapore has between 40 to over 100+ new tutor job listings, daily.

Start teaching your first General Paper tuition lessons as soon as tomorrow!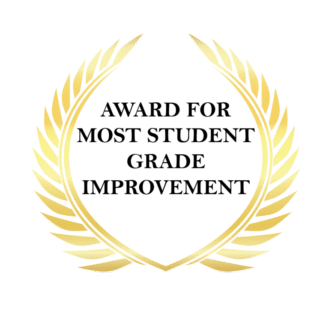 "I don't have time to 'read widely' as my JC teacher told me to. We have so many subjects to have to study, and then there's CCA too.
My GP tutor Mrs Chew is very clear about how I must choose topics that I am passionate about, so that my voice can be clear and persuasive when I write.
So I got my A for General Paper."
"I wanted to get into Law at NUS, and it's important of course that I get an A for General Paper.
English has always been my strong subject, but General Paper requires specific skills that I wanted to hone.
Ms Raja graduated from NUS in Law (First Class Honours).
I am glad that she was my GP tutor for almost 2 years. Got an A for GP, and was accepted into NUS Law."
"I read the news everyday, but I just can't get my thoughts across when I write. My GP teacher in school keeps saying that my logic is off-point. Very frustrating.
My GP tutor Mr Chin corrected my writing style, and the quality of my writing has gone from U to C to high B's.
General Paper Tuition Singapore | Best General Paper Tutor | Reliable JC General Paper Tuition | General Paper Tuition | General Paper Tuition In Singapore
Parents and students tell us why they need General Paper tuition:
Exam questions are getting increasingly difficult.

There's no use asking your friends or teachers what the right answer is. You need to know for yourself how to avoid making the same mistakes that led you to giving the wrong answers.

Your General Paper tutor will clearly explain how you can analyze the exam questions appropriately and logically. This will put you on track to consistently give the correct answers that your examiner will give you higher marks for.

Standards vary dramatically across schools and even teachers. There's no clear structure for students to study Biology, and some students have become so disillusioned that they feel that General Paper is "not learnable".

A lack of know-how is the biggest culprit behind weak General Paper grades.

Our General Paper tuition teachers will teach you HOW TO KNOW.
Our qualified GCE A Level General Paper tuition teachers will:
Ensure that you accurately understand what the question is asking you to do and answer. Not being completely sure of the situation will cause you to lose critical marks in the General Paper exam
Help you be familiar with a variety of linguistic styles and expressions while demonstrating a range of vocabulary. General Paper is not a subject where "advanced English" is tested. It is intended to bring out the best in your writing, so that you can excel when researching and writing position papers when you are at university

Your General Paper tutor can teach you how to develop, and substantiate your own unique broad and mature understanding of current developments in the humanities and culture, science and technology, issues of global significance, and issues of importance to Singapore

Equip you with the important tools and techniques to analyze and evaluate issues across disciplines, and showing your awareness and comprehension of diverse topic areas – some of which you are already very familiar with, and some of which might be new to you
At each tutoring session, your General Paper tuition teacher will discuss each topic's significance and implications for the individual and the society that they live in

You will learn how to identify, infer, summarize and evaluate relevant information, make observations of trends and relationships, so that you can synthesize and construct coherent arguments to arrive at well-reasoned judgements and decisions

Your General Paper tuition teacher can give you crucial tips so that you can give the answers that your picky exam marker is seeking, in the data-response questions, and for the higher-order questions

Tailor the lessons according to your learning pace, so that you can better understand the basic and advanced topics, whether your class is already way past or far behind that concept in school

A qualified and experienced General Paper can clearly describe to you how to rapidly understand and resolve the basic and advanced issues that can help you achieve another 10 or 15% increase in grades within 3 months

Correct the misconceptions that students commonly have, so that YOU can give the right answers to the questions asked in your exams

Conduct lessons that are 100% exam-orientated, with the purpose of bringing you one step closer to mastery of exam techniques

Everything covered in our General Paper tutor's lessons has the purpose of bringing you one step closer to mastery of the exams

We use proven methods that top students use to get a consistent A for General Paper. Top students always aim for consistency rather than any one-off fluke shots, or gimmicks
All our General Paper tuition teachers have between 2 to 35 years of teaching and tutoring experience.

Most of our students come in through pure word-of-mouth and this is because of the quality and effectiveness of our General Paper tuition teachers.
Dependable General Paper tuition teachers give you confidence
When you are able to understand the content in each chapter that is covered in your General Paper 

syllabus, your stress levels become more manageable because you won't have to worry that you will not be able to answer difficult General Paper questions during the GCE A Level exams.
Learn important strategies to answer difficult exam questions
According to the MOE, the topics of your exam will include:
Paper 1: Essay
5.1 Twelve questions will be set, of which candidates answer one. This will allow candidates the opportunity to express an informed, critical, creative and relevant response.




5.2 The suggested topic areas are:




• Historical, social, cultural, economic, political and philosophical topics




• Science including its history, philosophy, general principles, current developments and applications




• Mathematical and geographical topics




• Literature and language




• Arts and crafts




• Topics of local interest and global concern.




5.3 Questions will not necessarily be set on every topic area and will not be set in any particular order.




They will be general in nature and require candidates to draw on their knowledge from across disciplines to show an awareness of significant global/national/local issues.




5.4 The ability to convey a sustained and well thought-out argument will be important. Examples will be needed to support that argument.




Paper 2: Comprehension

6.1 One or two passages of continuous prose will be set. The passage(s) should allow for comparative analysis.

6.2 There will be a range of questions on the text(s), requiring candidates to demonstrate their ability to comprehend, explain, infer, evaluate and summarise.

6.3 Candidates will also be required to synthesise information and respond to concepts or ideas conveyed. They will apply their response, based on their understanding and interpretation of the text(s) as a whole, to a task derived from the text(s)."



You will be tested on two papers. Paper 1 and Paper 2 will be taken at separate sittings within the same day.

The MOE states:

Paper 1 – Essay

This Paper comprises 12 questions from topic areas and issues drawn from across disciplines that are of local interest and global concern.

Paper 2 – Comprehension

The text comprises one or two passages. You will be tested on your understanding – which includes literal comprehension, vocabulary and ability to correctly infer. The examination also requires you to summarize and apply the knowledge stated in those passages
Hire the best General Paper tuition teachers
You do not need to be all alone, trying to understand and learn General Paper.

General Paper is certainly not an easy subject, but you yourself know many friends who have scored A for General Paper during the recent school tests or exams.

Complex concepts can be mastered when you have an experienced and qualified General Paper tuition tutor to teach you all the effective methods to score well in the exams.

All universities are selective, and the best schools have the pick of the junior college/polytechnic crop – they can afford to be, because everyone wants a place there. Entry into these institutions is very competitive, no matter what changes there to the curriculum, exam format or aptitude tests.

General Paper is not as intimidating as it seems, if you and your child know where to start and which components to prioritise.

Think that General Paper is dry and uninteresting? Let our General Paper tutors help change that!